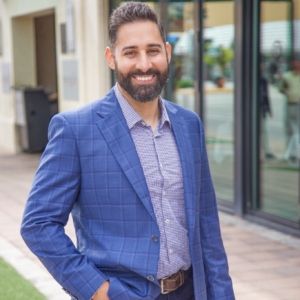 As befitting the youngest candidate in the race, Ian Rudnick's enthusiasm is matched by a sense of urgency.
"I'm not getting into this to become a politician; I'm going into this because I was a Naples police officer and I see that this city is going to become unsafe if we keep going down the road we are on and I want to make sure it doesn't."
Ian is the only candidate that can claim Naples as his hometown. He spent almost 17 years with the Naples police force before retiring last May. He ran the SWAT team, the vice unit, worked along DEA detectives and made it to assistant commander.
"I have seen a lot of the inside of the city at all hours of the day and night. From the greatest times to the worst times. I've dealt with it all."
He's deeply concerned by the drawn-out contractual negotiations between the city and its first responders and sees hiring and retention over all departments as huge issues for City Hall.
"We are at a place right now where we have 25% vacancy rate in the public safety sector and if we don't get this contract with police and fire sorted out, we will be way beyond that. That's scary."
Ian believes compensation is the number one issue, followed closely by career opportunities and affordable housing. "As a patrol officer on a starting salary of $52,000 you are not going to be able to afford to live in Naples; you are more likely to live in another county and when that county or another agency is offering you better compensation, specialty units to broaden your experience and a career path – why would you come to Naples?"
"We used to hang our hat on the idea that although we may not be the biggest agency, nor offer as much opportunity as a big sheriff's office, we were always very competitive salary-wise. Now there's really nothing we can offer a young police officer."
Community outreach is another area Ian feels is being neglected. "The ACE project is a good example of a failure of community outreach. No federal plan can work without buy in from the local citizenry and city council needs to make sure of that."
Ian says he is not looking to springboard a long political career, he's just seeing problems that he wants to fix. If voters are looking for someone who is going to play a political game, not make waves, not get anyone angry, then that's not going to be me. What I will do is what is best for the city and not what's best for my political career."
For more information on Ian: rudnick4citycouncil.com