By Pamela Nicholls, GSAC Board Member
Submit questions or feedback online 
Have family in town for Spring Break? We've gathered together some ideas to entertain the young and not so young!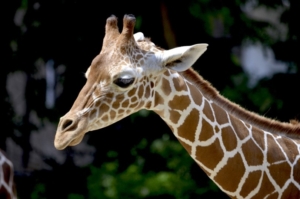 Spring Safari at Naples Zoo
A trip to the Naples Zoo is always fun but even more so when you can promise the little ones that there will be princes and princesses, music and magic. Of course, all of these special attractions run parallel to the animals, popular keeper's talks and the primate expedition cruise.
There will be endless photo opportunities as this year's Spring Safari treats include character meet and greets, live entertainment, face painting and activity/education stations. All Spring Safari events are included in regular Zoo admission and take place 9am to 1pm this Friday, March 17, and next Wednesday March 22 through Friday March 24.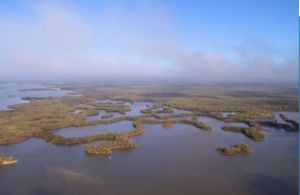 Rookery Bay Reserve
There are multiple ways to experience this national treasure – one of the most beautiful areas of wild southwest Florida and only 10 miles from downtown Naples. But camping and walking can't beat an on-the-water experience. The 110,000 acres of mangrove forest and protected waters of the Rookery Bay Reserve are best explored by boat or kayak.
An intriguing range of 2-3-hour boat tours (maximum 6 people, minimum age 6 years) are available, each with a different theme.  The kayak tours, led by biologist guides, offer different routes on single or tandem kayaks and can accommodate children ages 3 and up.
All tours provide a chance to see a diversity of native wildlife and include free admission to the Environmental Learning Center. The Center offers a variety of hands-on experiences, including a 2,300-gallon aquarium and interactive exhibits. There's also a nature store, art gallery and picnic area. Rookery Bay Reserve is located at 300 Tower Road Naples, Florida 34113 To book a boat tour or kayak trip please go to rookery bay eco tours. Tel: (239) 530-5972. Proceeds support the non-profit Friends of Rookery Bay.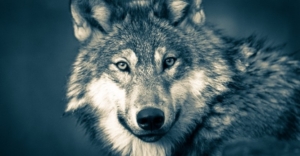 Shy Wolf Sanctuary
Slightly off the beaten path, and by appointment only, Shy Wolf Sanctuary is a refuge for wild and captive-bred exotic animals who have been injured, abandoned or neglected and cannot be released to the wild.
Chatty is one of the star attractions among the many wolves and wolfdogs, each with their own story and personality. Other notable refugees include Cimmarron the cougar, Yutu the coyote, Honey the fennec fox, Lola the Australian Dingo, and Melbourne the New Guinea Singing dog, one of the rarest canines in the world. Also, among the 60 or so residents are Prairie Dogs, and endangered Florida Gopher Tortoises. In addition to rescuing animals and giving them sanctuary, Shy Wolf offers educational programs and therapeutic animal encounters. Visits are 2 hours and by appointment only. Groups are kept small to allow for a better interactive experience. The Sanctuary is closed Tuesdays and Thursdays. Children must be at least 7 years old to visit. Admission is by donation. To book your appointment go to visit us or for directions and information email info@shywolfsanctuary.org or call 855-749-9653.
Love is in the Air at Artis-Naples
If a more serene adventure is your bag, then a visit to the Baker Museum is a must. There are two very interesting exhibitions currently on show. Love Stories (February 4-May 7) features a selection of masterpieces from London's National Portrait Gallery. Artists represented include Sir Joshua Reynolds, Angelica Kauffman, Man Ray, Lee Miller, and David Hockney. At the heart of this exhibition are a series of real-life love stories, from the English Renaissance to today. Images capture the artist's obsession with their muse to those that record tragic love affairs or celebrate the triumph of love against the odds.
The $10 cost of admission also covers Naples Collects 2022-23 (March 4-October 15), a follow-up to the hugely popular Naples Collects exhibition of 2016. This show brings together paintings, sculptures, works on paper and mixed media pieces from private collections in Southwest Florida. It's a rich overview of artistic production, ranging from modern masters to cutting-edge contemporary artists. Works include Plates from the illustrated book Jazz by Henri Matisse and Ida O'Keeffe's Lighthouse with Sailboat.
Opening hours are Tuesday–Saturday, 10am–4pm and Sunday, Noon–4pm
Click here for tickets or call 239 597 1900.