By Stan Karpf, GSAC Board Member
Submit questions or feedback online 
We last updated you on the rebuilding of the Seawall located at the north end of Gulf Shore Blvd North in our January newsletter. Since many of you have recently asked questions concerning the status of this project, we thought it might be a good time to provide an update.
We recently met with Brad Hefner, City of Naples Construction Project Manager, and he had this to say.
Phase one will be done in two sections. The first phase calls for replacing 700 linear feet of seawall, the first section is 300 linear feet and is located from the south end of the Quadrille (4700 GSBN) and continues halfway to the Tropics Condominium. In this section all new Seawall panels have been installed, the old Seawall has been cut off and the concrete cap has been poured. The first 300 feet is essentially complete.
The contractor has begun demolition of the second section of phase one which includes a 400-foot section of curbing, sidewalk, and asphalt parking lot. The demolition of the Seawall in this section commenced this week.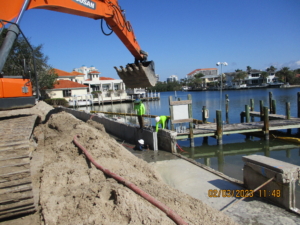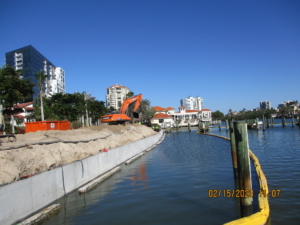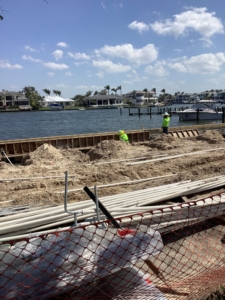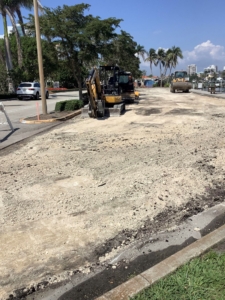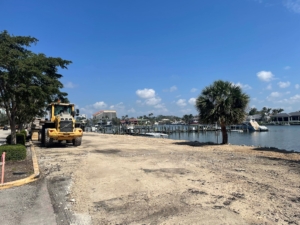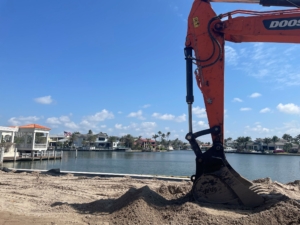 At the same time contractors will begin installing both water and electric lines in the first section and then back fill that section with stone followed by the installation of new curbing, sidewalk, and asphalt parking lot.
It is expected that both section one and two of phase one of this project will be substantially complete by May 26.
After inspection of the entire length of the 3200 linear feet of Seawall is complete it then will be determined what section of the Seawall will be replaced next.
Thank you to Brad and the City of Naples for making this project a reality, we all look forward to its completion.