It is that time of year again with the Spring Break and the Easter Holiday rapidly approaching when we ask ourselves, what do we do with our visiting grandchildren as well as our other numerous visitors.
Several GSAC Directors including Pam Young, Jim Melican, and Stan Karpf have contributed to this article to insure there is a wide range of possibilities for all.
We have explored the many exciting destinations in the Naples area and have reviewed a few of them for your consideration. Many of these venues are outside and offer you and your guests an opportunity to enjoy the beautiful Spring weather.
Let us know if you go! We'd love to see pictures. Email here.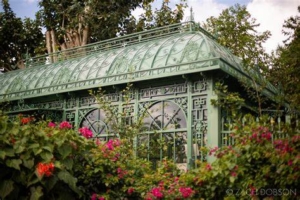 Travel back in time to old Florida, a short twenty minute drive from Naples the Wonder Garden is located on Old 41 in Bonita Springs.
The Wonder Garden houses more than three hundred rescued and rehabilitated birds and reptiles. You will see Pink Flamingos, Peacocks, colorful Macaws, Tortoises, Pythons, and much more.
Bring the grandkids and enjoy watching them feed the birds.
The gardens also feature a jungle of exotic flowers and vegetation as well as a newly installed Butterfly Garden. Allow about two hours and you can see it all.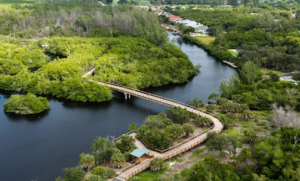 If you are looking for a place to enjoy the great outdoors it is at the Gordon River Greenway Park centrally located in the middle of our beautiful city with access from both Golden Gate Parkway and Goodlette Frank Road. Whether you are looking to take a long walk or bike ride in nature or a short walk along the river with your leashed dog this is the place to do it. The Greenway is an interesting mix of boardwalks, bridges, natural pathways, and paved trails along and through the mangrove forest.
The Greenway ends at the City of Naples owned Baker Park which offers it's visitors many amenities including a kayak launch, outdoor fitness facility, playgrounds for the children, even a Dog Park. By the way both the Greenway and Baker Park are leashed dog friendly.
This is a must see destination not only for your visitors but also for you. If you have not yet made a visit do so soon.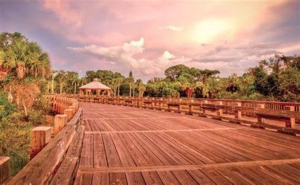 Another underutilized Naples gem is the Nature Center at the Conservancy of Southwest Florida, off Goodlette-Frank Road just south of the Naples Zoo. The Nature Center recently completed an extensive $5 million renovation and expansion of the Dalton Discovery Center, adding even more interactive exhibits and galleries. Inside the new Walker Discovery Wing you'll learn more about the invasive species that have invaded southwest Florida (the most notable being the Burmese python), as well as the effects of climate change on our local ecosystem. And included in the admission price is a fun and informative 45 minute electric boat cruise along the Gordon River.
There is also a Little Explorers program (for ages 18 months to 5 years), where children can learn about, for example, the Florida Panther. Nature Center Tours are available Tuesday through Saturday from 9:30 a.m. to 4 p.m.; admission is $17.95 for adults and $9.95 for children aged 3-12.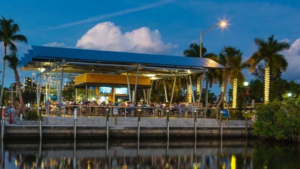 Don't know what to do for dinner? Everyone in the family fancy something different? For the best variety of choice at a single venue try the restaurant on wheels style of cuisine on offer at Celebration Park, off Bayshore Drive in East Naples. There's a festive vibe, especially when a band's playing, and plenty to eat from Greek to BBQ. In fact, the waterfront setting is a front runner in Gulfshore Life Magazine's Best of 2022 in the best entertainment center and best live music categories.
The venue features a permanent, covered bar which snuggles up to Haldeman Creek (Three60 restaurant and market is right across the waterway) and is accessible by boat.
Gigi's gourmet grilled cheese comes close to perfection – at $15 it's a bit pricey but easily feeds two.
Celebration Park is open through May from 11am to 9pm (to 10pm Friday and Saturday) seven days a week with live music every night. 2880 Becca Avenue, Naples 34112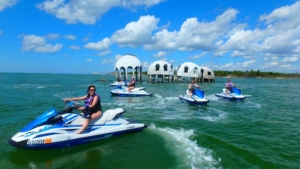 Looking for a fun, interactive experience exploring our county's wildlife, history and scenery? Getting up close to bottlenose dolphins is also guaranteed with Avi's Jet Ski Tours of the Ten Thousand Islands. This very knowledgeable master navigator will guide you through the labyrinth of mangroves and water which are characteristic of the 35,000-acre Ten Thousand Islands National Wildlife Refuge. You will also see the mysterious dome home built at Cape Romano 40 years ago and now abandoned and slipping into the sea off the southern tip of Marco Island.
The price, $295 per jet ski (plus tax) for 2 ½ hours – one, two or three to a ski – includes a flash drive of photos. You will need sunglasses, sandals and sunscreen. All drivers born after Jan 1,1988 must have a valid boaters safety card. For reservations please call 239-777-9873. Tours depart daily from Caxambas Park, 909 Collier Court, Marco Island 34145.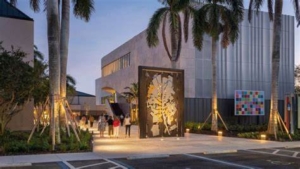 Fans of America's pastime won't want to miss this collection of sporting souvenirs on show at the Baker Museum Artis-Naples through May 15. This immersive multimedia installation features more than 100 iconic artifacts from Jay H. Baker's collection of New York Yankees memorabilia. There are objects and original documents from Babe Ruth, Lou Gehrig, Joe DiMaggio, Derek Jeter and Mickey Mantle, including Ruth's earliest known game-used bat and Mickey Mantle's high school yearbooks. But the exhibition is more than just an eminent collection of mementoes, according to curator H Nichols Clark. "It celebrates these icons, not only as baseball players, but as human beings who rose from humble or modest backgrounds and, through their talents and dedication, ascended to the pinnacle of achievement."
Admission is $10 per adult, free for those 17 and under. Covid-restrictions apply, proof of vaccination required. Jay H. Baker's lecture 'The Story Behind the Collection' on March 29 is sold out.