Contributed by Stan Karpf, GSAC Board
The fairy tale story of the founding of the beloved gift boutique, "A Horse of a Different Color," all began when a successful corporate executive decided to retire at the young age of fifty and become an entrepreneur. Norman De La Chapelle and his wife Virginia along with daughter Julie moved to Eastham MA on Cape Cod after purchasing an Inn.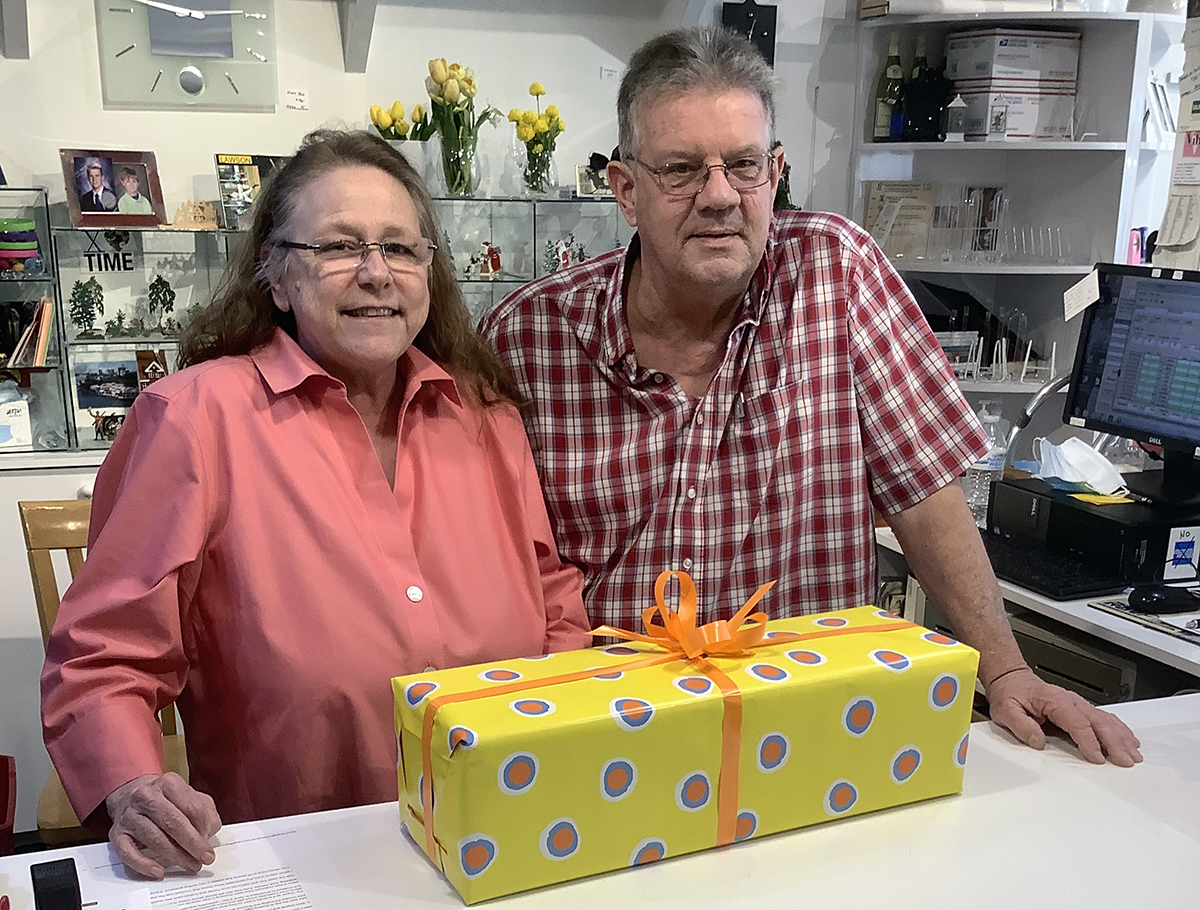 After eight years of successful operation a repeat customer offered to buy the Inn, with an offer they could not refuse. At this time Norm and Virginia had a home in the Moorings neighborhood of Naples that they owned for many years. They always loved Naples and hoped to move there some day full time, this was the day! After moving in 1990 this very active family yearned for another project. In 1991 Virginia who had a long successful career in retail had the idea of opening a small high-end boutique and decided to name it, "A Horse of a Different Color," an appropriate name for a unique and unusual imported gift store. They opened the store in the Third Street South business district in 1991 and moved it to its present location in the Village in 1996.
Julie's husband Tom joined the business in 1993 before they ultimately married in 1995.
In 2003 Virginia and Norm decided to retire and Tom and Julie managed the business from that point forward.
Julie says the key to working together successfully every day of the week for eight-to-ten hours a day is splitting the daily responsibilities of each partner in the business and sticking to it. Julie handles the buying and finances and Tom, sales and inventory control. Julie also said with a sparkle in her eye, "and you really need to love your partner."
The "Horse" as it is fondly known by longtime customers has evolved over the years from selling imported lamps from France and Italy, high end furniture and unique imported European gifts to more moderately priced gifts and home accessories as their customer and lifestyles changed. As I walk through the store, I viewed everything from candles, games, artwork and sculpture to dinnerware to name a few. I particularly enjoyed reviewing the racks of unique greeting cards carried for all occasions, they will make you laugh!
Many of their customers have been shopping in their store for more than twenty-five years and have become friends. The services offered are like no other store and include free gift wrapping, local delivery, and they also will accept phone orders when you need that special gift sent to that special someone and you are up north.
Over the years Tom and Julie's two sons Hunter and Andrew have also assisted customers when not in school.
I asked Julie to share any particularly funny stories that occurred over the years, of course there were many but one I found particularly funny.
They always have a CD playing that creates a very inviting ambience. A longtime customer walked in and asked, "what CD is playing," Julie responded, "the one on the counter." The customer proceeded to put her ear to it and said, "but I can't hear it."
Julie ended our conversation saying, "it has been a wonderful life."
Congratulations Tom and Julie on thirty years of success and we hope to see you soon!
A Horse of a Different Color is located in the Village on Venetian Bay at 4226 Gulf Shore Blvd North Naples FL 34103, they can be reached by phone at 239 261 1252.